Heart Shaped
Because, my love, sometimes it isn't about
How fast or tall
How long
How loud or sweet the shout
Happy moments can too be made of bare faces
Kinky hair
Crooked biscuits
And no spare spaces
A messy draining board, as full as my heart
A crooked photo
Just ordinary us
Faced with life without you? I'm not sure where I'd start
Words, when stringed together don't always make sense. But when I look at this photo that my husband took of me and our daughter when we were just having an ordinary afternoon of baking (or 'making' as she calls it) the words above make perfect sense. We didn't know the button was being pressed or that the moment was being captured.
We were being us. As we are. Happy and together.
As a guilt ridden working mum, I spend way too much money compensating for the time I missed with magazines and babychinos.
I need to remember that it doesn't cost anything for me to show my Little Miss how much love I have for her in my heart. A few handfuls of flour and teaching her how to cut shapes out of simple dough is all it took. We kept cutting and cutting until the table was full of biscuits ready to be baked.
"Are they cooked now Mama?"
She doesn't care that I have a bare face. I don't care that everything she says is at ten decibels. It isn't until it is time to go back to work that I realise how much I appreciate these ordinary moments. How much I appreciate the miracle that is my child, and how much I appreciate the man behind the camera capturing the moment.
Inspiration drawn from this blog post from the Ordinary Lovely.
Love
Linking up with: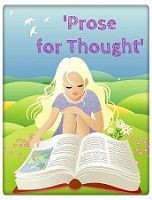 (Visited 1 times, 1 visits today)