WARNING –  **Daddy – This post contains spoilers**
We've had a really busy couple of weeks. We've been to Geronimo, on holiday, had a car breakdown and bought a new car (new to us, not new new) and numerous play dates.
This week I got to have an extra day off work with my Little Miss, so I decided that we should stay home and have some quality time together… We decided to make some Father's Day cards. One for Daddy, and one for each of her Granddads (she has three – lucky girl!)
I always remember making cards when I was little and my Dad always being really pleased. I love a home made card as time and love goes into the design… and they're cheaper than shop bought ones especially if you already have craft items at home – at the moment we are totally skint (see reference above to new car) and can probably just about stretch to a few token Father's Day gifts but not cards too.
So we spread the messy mat out on top of the sand pit outside, got out the paints, the glue and the glitter and had some fun.
Cleaning the red paint off Little Miss afterwards was less fun as she has literally painted both hands and arms up the elbows. See exhibit a on instagram... she then proceeded to touch everything. But looking back with a few day's hindsight it was fairly funny.
I'll remember our fun extra day together for a long, long time. Here are some snaps of my captured moment and some of the finished products:
I literally tore a handful of middle pages from a scrap book we already had and used left over items from Tucan boxes. I got the glitter a while back from Home and Bargain for less than £1 and the paint was part of a Christmas gift.
Little Miss had so much fun and I enjoyed helping her and letter her go wild with paint without worrying about the mess.
What did you get up to in the sunshine?
Thanks for reading: Paint, Glitter and Quality Time: My Captured Moment
Love and even more glitter than usual,
Linking up with lovely Heledd again:
And with Becky for the first time: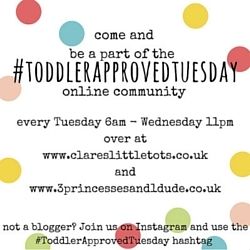 (Visited 1 times, 2 visits today)