As a first time parent, there are very few things that I feel like I have gotten right first time… or feel that I have gotten through on more than just a wing and prayer. That said, one of the things that Mr Vista and I have managed to get absolutely right (with the help of Little Miss Vista of course) is weaning.
Our lovely (nearly) 16 month old oh god – where did my baby go? will eat almost anything we put in front of her with the except of a few items that she just genuinely doesn't like.
One of the things that we did think helped Little Miss Vista to develop so quickly and easily in the eating department, was letting her get her hands dirty. By letting her get 'in there' and actually feel the food she was eating she developed more of an interest in where it comes from and how it is prepared.
If I'm preparing veg for dinner, she loves to have a carrot stick and it's hard to eat an apple in our house these days without her running off with it…
One of our favourite activities that we first started doing during wearing and continue to do even now is the good old Teddy Bears Picnic!
 At 9 months 
Back in the days when she couldn't move to smear banana on the dining room wall…
They were a messy affair six months ago… and they still are now!
At 11 months 
… and then she turned into a hobnob thief!…
At 14 months 
And then it became more about taking everything out of the pots… and then putting it back in!
… and again…
… and again….!
The bigger Little Miss Vista got, the more foods we could introduce. And as each month went on, her favourites changed.
At one point in Little Miss's life, she couldn't go a day without a rusk or a Heinz Biscotti. But as she got older, and the biscuits got messier, we started to give her biscuit alternatives. That was how we discovered these:
Kiddylicious wafers… or 'wafters' as they are sometimes known.
Perfects as a snack or an accompaniment to some fruit… Wafers are the unique alternative to conventional rusks, offering a healthy and easy to adopt choice for weaning your baby.
Made with rice flour, real fruit powders and significantly less sugar than other rusks, they are light in texture and dissolve easily, providing subtle first tastes for baby in an easy to hold and no mess wafer.
Kiddylicious Wafers offer an ideal first finger food from six months and can also be used for weaning, as a teething comforter, or for older children as a spoon to scoop favourite yoghurts and dips… AND they don't stick to your leather sofas like glue.
"Stop taking pictures and give them to me mother!"
Sometimes when we give Little Miss new things, it can take a couple of mouthfuls for her to decide if she likes it or not. But from the word go, she really did like these wafers.
I had a little nibble before giving them to her (as always) and they are a little strange but tasty. Almost like a fruit prawn cracker…
We have tried three flavours so far. Blueberry, banana and carrot. We both liked them all… however I did think that carrot was a funny choice but it works. I tend to off it as a snack on it's own or with sliced pears.
We don't go to a swimming lesson without a packet of wafers in the bag any more.
No mess.
No fuss.
No leftovers….
And it is also worth noting that these wafers are suitable for vegetarians, lactose intolerant, coeliacs and babies who suffer from CMPA (cow's milk protein allergy)!
We love the Kiddylicious products so much that I felt I should share the love. If you have tried these products and loved them or if you are new to Kiddylicious completely then today could be your lucky day!
Win this little lot!
I have a mini hamper of Kiddylicious snack products to give away to one of you lucky lot! To enter, simply see the Rafflecopter widget below… and good luck!
*We were kindly gifted these samples for the purpose of this review and give away. Give away items are as pictured*
Thanks so much for reading: If You Go Down To The Woods Today… Kiddylicious Mini Hamper Comp
Love
Linking up with: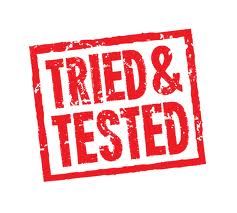 (Visited 30 times, 2 visits today)